Are you in search of free Halloween coloring pages for both kids and adults? Look no further! We have a wide variety of spooky pictures for your little ones to color, along with fun activity sheets to keep them entertained while you prepare for Halloween. And for the older kids and adults, we have intricate Zentangles ready for you to enjoy!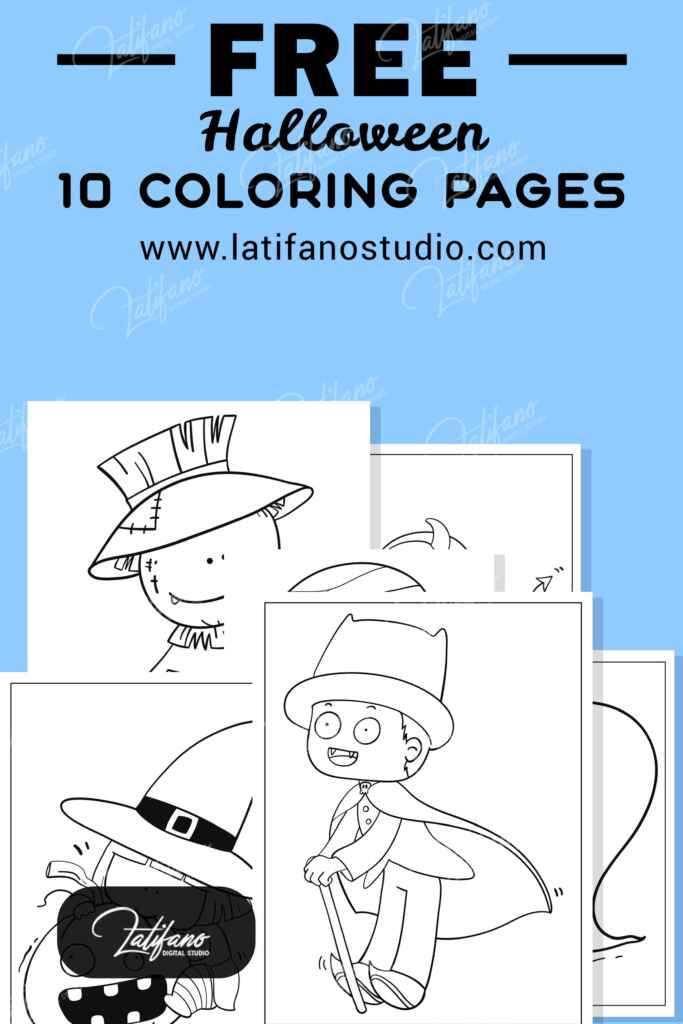 Just like all our Printables Halloween coloring pages , these will always be free to download and print without having to give your email! Check them out and let us know what do you think…
Note: To download this Printable halloween coloring pages for kids, simply click on the download button which located at the bottom of the page within the green box. It will take you to the original website or to the download file.
What on this halloween pages to color :
All the coloring pages files are High Resolution ready to print
Zip : 10 Halloween Coloring pages ready to print
This halloween color pages free printable file is compatible with:
Any other PDF software reader!
Adobe Ilustrator, Corel draw
You may need some tools for :
Regular paper works, but we suggest Card Stock or glossy photo paper.
Printer
Stickers
Twine, Ribbon, or Yarn
More Printable Pages & cards!
If you're looking for more printable coloring pages for the Halloween season take a look at our huge collection of free resources!
Download halloween coloring pages
Create and Print your printable halloween pages to color at Home
Please Note. Printable and downloads designed by Latifano Studio are for PERSONAL USE ONLY. So, please do not alter the file or claim it as your own. Not intended for resale. Nor are the printed versions of this file.
TELL ME WHAT YOU DID!
We hope you liked these printable coloring pages for halloween! If you want, feel free to comment below telling me how you used these free printable coloring pages for halloween.
Could you do me a favor? Could you share these with your friend? Share buttons are at the very top.