This Thanksgiving border brings in fall colors along with turkeys and pie. It's perfect for holiday menus, event flyers, fundraising letters, and more. We offer a selection of free Thanksgiving border templates you can use for any purpose.
Our free printable Thanksgiving border templates are as festive as a turkey at a disco! fill your own thanksgiving border page with your text or images. Best of all, they're easier to grab than the last piece of pumpkin pie at a family dinner – No registration required, just instant download fun!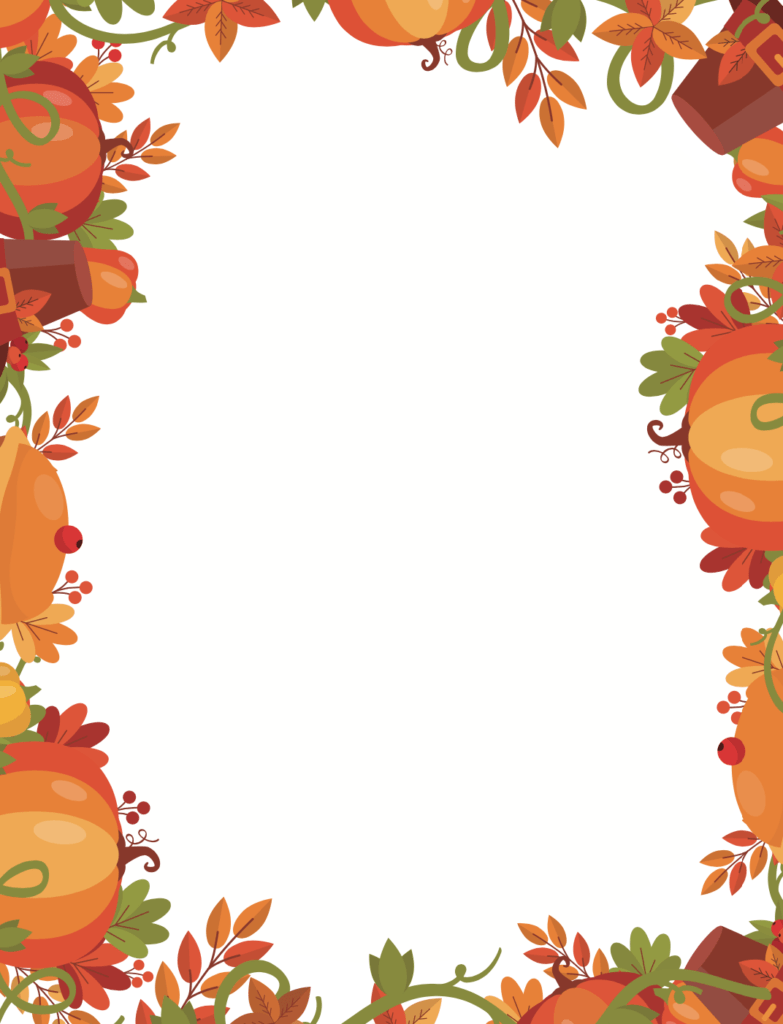 Note:
To download this pdf printable map of the united states, simply click on the download button which located at the bottom of the page within the green box. It will take you to the original website or to the download file.
Please Note. Printable and downloads designed by Latifano Studio are for PERSONAL USE ONLY. So, please do not alter the file or claim it as your own. Not intended for resale. Nor are the printed versions of this file.
Why you should use thanksgiving border template ?
Our Thanksgiving border templates are here to save your décor from being as dull as Uncle Bob's stories. Add a dash of turkey-tastic flair to your Thanksgiving Day menus, place cards, write a thank you message and more.
It's like giving your celebration a virtual pilgrim makeover, without the buckle shoes! So, go ahead, embrace the holiday spirit and make your Thanksgiving unforgettable – with just a click, a template, and a whole lot of laughter. Gobble it up! 🦃🎩
What on this thanksgiving border :
This Printable Zip file contains :
5 PDF High Quality File ready to print / Thanksgiving border page. ( You can Print it as much as you want )
Size : 8.5″ X 11″.
Instructions
Using our Thanksgiving border pages is as easy as pie! Here's a step-by-step guide to help you spruce up your holiday creations:
Download your free Thanksgiving pages border
Printing: Open the downloaded template on your computer. Load your printer with the appropriate paper, like cardstock or plain paper, depending on your project.
Print: Click the print button on your computer, making sure to select the correct paper size and quality settings.
Trim (if needed): After printing, use scissors or a paper cutter to trim the border template to your desired size.
Apply: Now, you're ready to use your Thanksgiving border template. Place it on your menu, invitation, or any other Thanksgiving project to add that festive touch.
Enjoy: Stand back and admire your handiwork! Your Thanksgiving creations just got a whole lot more festive and fun.
Remember, these free templates are designed to make your life easier and your holiday celebrations more enjoyable. So, go ahead and impress your guests with your newfound design skills. Happy Thanksgiving! 🦃🍁
Idea for this free printable border
Using a printable Thanksgiving border is like adding a touch of holiday charm to your creations. Here's when and why to use one:
Invitations: Make your Thanksgiving invitations pop with autumn-themed borders.
Menu Cards: Add elegance to your dinner menu with a Thanksgiving border.
Place Cards: Personalize place cards to make guests feel special and cherished.
Recipe Cards: Share recipes with a festive twist by including a Thanksgiving border.
Thankful Messages: Frame your gratitude messages for cards, posts, or notes.
Family Photos: Enhance photo albums with a warm, autumnal hug of a border.
Crafts: Elevate arts and crafts projects, like place mats or banners.
Decor Displays: Use borders to tie together decorative Thanksgiving displays.
In summary, a Thanksgiving border is a versatile tool to infuse holiday spirit into your projects, from invitations to crafts, and beyond.
You may need some tools for :
Regular paper works, but we suggest Card Stock or glossy photo paper.
Printer
Stickers ( Optional )
Twine, Ribbon, or Yarn
More Free Printables :
Download Free Printable thanksgiving border
Download and Print your Printable thanksgiving border pages for free
TELL ME WHAT YOU DID!
We hope you liked these printable labels! If you want, feel free to comment below telling me how you used these free Printable mad libs for halloween.
Could you do me a favor? Could you share these with your friend?