Halloween and ghosts go hand in hand, don't they? That's why having a ghost printable (or even multiple) is an absolute necessity! Whether you're looking to spruce up your home decor or keep the little ones entertained, the possibilities are endless with a blank ghost template.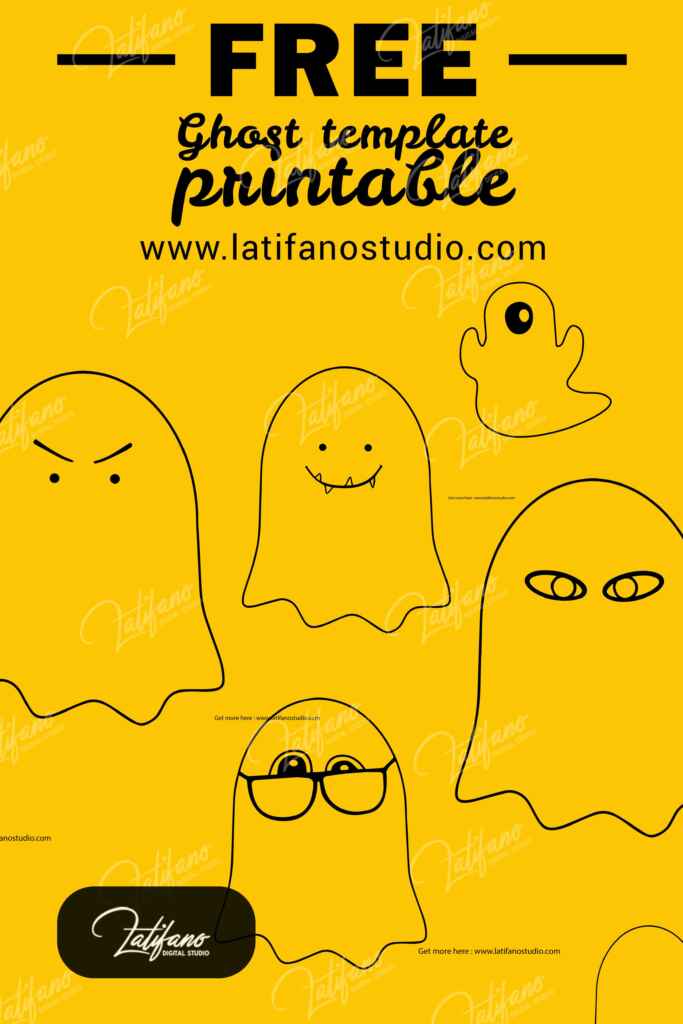 Just like all our Printables freebies , these will always be free to download and print without having to give your email! Check them out and let me know what you think…
Note: To download this free printable apothecary labels for halloween, simply click on the download button which located at the bottom of the page within the green box. It will take you to the original website or to the download file.
What on this Free blank Ghost template printable :
The ZIP File provided contains 7 free printable Ghost Template. PNG format of the ghost you can use to import into software such as Silhouette Studio or Cricut Design Space.
PNG High Resolution of printable Ghost 8.5″ X 11″.
Blank Ghost Transparent Background.
A blank ghost outline is great to use for crafts, drawing, and coloring. It's easy to get this free printable ghost outline. Just click, print, and cut!
This Ghost template printable file is compatible with:
Any other PDF software reader!
Adobe Ilustrator, Corel draw
Some Ideas for this Printable Blank Ghost template
Prepare yourself for an exciting Halloween crafting experience with this complimentary ghost template that you can easily print!
Simply download the template and print it out to bring to life an adorable little ghost companion. Whether you want to use it as a decoration or incorporate it into your Halloween party invitations or tags, the options are limitless with this charming and uncomplicated design!
Blank ghost template can be used to create:
Scrapbook titles
Halloween Holiday Decoration
Halloween Coloring pages for your kids
Party invitations, banners, and party decorations
Planner Stickers and decorations
Paper crafting/paper piecing projects
Printable Wall Decor
….and more!
A mean-looking ghost is always a great addition to your Halloween decorations.
You may need some tools for Blank ghost template :
These adorable smaller ghosts are ideal for more Halloween decorating projects like incorporating them into Halloween centerpieces or a spooky Halloween banner. If you're creating a banner using this ghost template printable, add some variety by including Free Black and White Halloween Tags as well!
Regular paper works, but we suggest Card Stock or glossy photo paper.
Printer
Stickers
Twine, Ribbon, or Yarn
Why is Halloween celebrated with ghosts ?
Halloween, often associated with ghosts and spooky creatures, has a long-standing tradition of embracing the supernatural. But why is it specifically celebrated with ghosts? Well, the roots can be traced back to ancient cultures and their beliefs about the spirit world.
Halloween, originally known as Samhain, was a time when people believed that the veil between the living and the dead was at its thinnest. It was believed that the spirits of deceased loved ones would return to visit during this time. To honor and appease these spirits, people would don costumes and masks, hoping to confuse and ward off any malevolent entities.
Over time, these customs evolved into the playful celebration we know today, with ghosts becoming a prominent symbol of Halloween. So, when you see those ghostly figures and haunted houses during Halloween, remember that it's all part of the fascinating tradition that intertwines the living and the departed in a unique and spirited celebration.
More Printable Pages & cards for Halloween!
If you're looking for more printable coloring pages for the Halloween season take a look at our huge collection of free resources!
Download Ghost template printable
Create and Print your ghost face template printable at Home
Please Note. Printable and downloads designed by Latifano Studio are for PERSONAL USE ONLY. So, please do not alter the file or claim it as your own. Not intended for resale. Nor are the printed versions of this file.
TELL ME WHAT YOU DID!
We hope you liked these printable labels! If you want, feel free to comment below telling me how you used these free Ghost template printable.
Could you do me a favor? Could you share these with your friend? Share buttons are at the very top.