Hey!! Explore our one-of-a-kind printable printable cursive alphabet worksheet that help you perfect your cursive writing skills. By practicing cursive alphabet, words, and sentences, you not only enhance your handwriting but also boost brain activity, leading to better performance in all your school subjects or book writing.


Note:
To download this printable cursive alphabet worksheet, simply click on the download button which located at the bottom of the page within the green box. It will take you to the original website or to the download file.
Please Note. Printable and downloads designed by LatifanoStudio are for PERSONAL USE ONLY.  So, please do not alter the file or claim it as your own. Not intended for resale. Nor are the printed versions of this file. 
What on this printable cursive alphabet file :
Discover our free printables cursive alphabet, designed to make learning how to read and write cursive letters easy and enjoyable for your students or for you. Our collection includes cursive alphabet charts. Dive into the world of connected cursive letters, available now, with complete A-Z cursive alphabet charts below. Learning cursive has never been this fun and accessible!
1 PDF High Quality File ready to print / Cursive alphabet worksheet ( A-Z / 0-9 ). – You can Print it as much as you want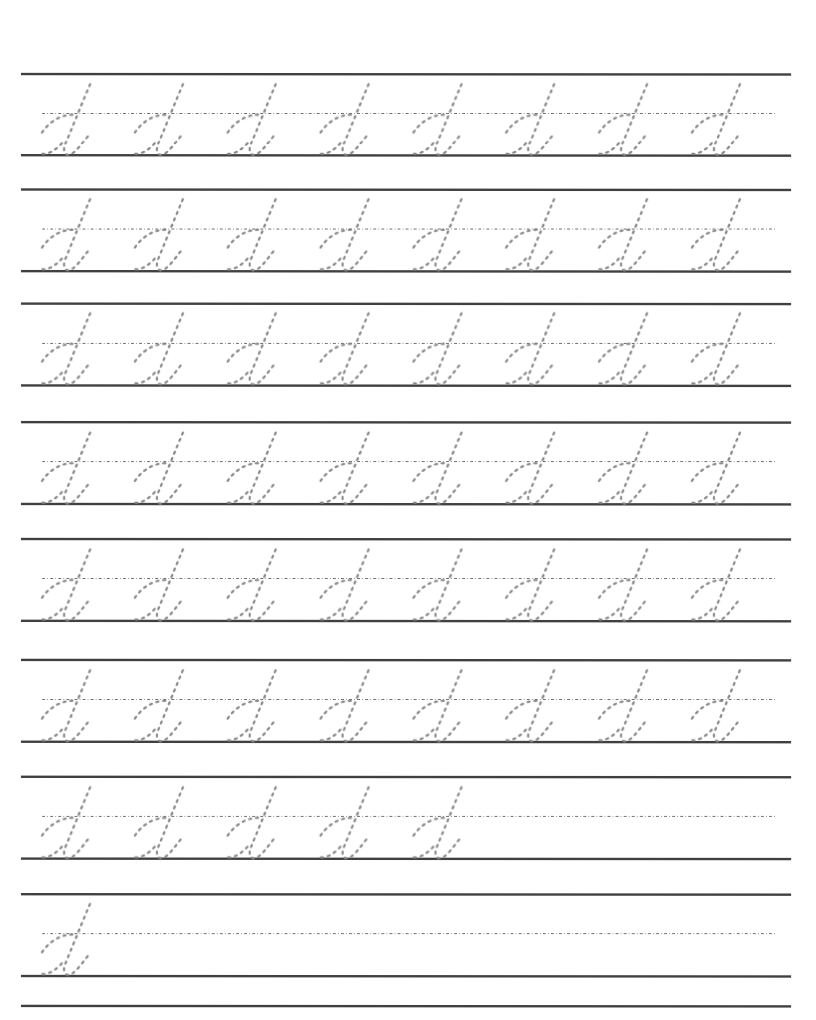 Why Cursive Writing Should be Taught in School ?
Historical and Cultural Connection: Cursive writing is a link to our history and culture. By teaching cursive, we preserve the ability to read important historical documents, like the Declaration of Independence or handwritten letters from the past. It connects students to their heritage and helps them appreciate the beauty of the written word throughout history.
Enhanced Brain Development: Learning cursive writing engages different parts of the brain compared to typing or printing. It stimulates fine motor skills, spatial awareness, and hand-eye coordination. These cognitive benefits contribute to overall brain development, which can support students in various academic subjects.
Signature and Personal Identity: Cursive writing allows individuals to develop a unique signature and personal identity through their handwriting. It's a skill that can be carried through life, adding a personal touch to everything from greeting cards to legal documents. Learning cursive provides students with a valuable life skill that can set them apart in a digital age.
Incorporating cursive writing into the school curriculum offers not only practical benefits but also cultural and personal connections that enrich students' lives and education.
Cursive Writing Tips
Here are some simplified and organized tips for learning cursive writing:
Start with lowercase letters when you begin learning cursive.
Once you've mastered lowercase cursive letters, move on to practicing capital letters.
Focus on keeping your cursive writing neat and legible as you join the letters.
Choose a cursive font style early on to develop a consistent way of writing.
Dedicate at least 20 minutes every day to practicing cursive writing.
Begin with easy letters like 𝒪 or 𝒰, which involve a single stroke, before tackling more complex ones.
Avoid rushing; take your time to write beautifully and avoid applying excessive pressure.
Maintain a relaxed grip on your pen or pencil; there's no need for a tight grip.
Incorporate movement exercises to improve your cursive writing skills.
Remember that handwritten text adds a personal touch that typed text can't replicate.
Consider using lined paper for a more organized and controlled writing experience, especially for cursive.
If lined paper isn't available, plain paper or printed lined templates can work.
Keep all your practice sheets in a file or binder to stay organized and facilitate the learning process.
Regenerate and have fun with Cursive Writing.
You may need some tools :
Regular paper works, but we suggest Card Stock or glossy photo paper.
Stickers ( Optional )
More Free Printables :
Download Printable cursive alphabet worksheet
Download and Print your Printable cursive alphabet for free
TELL ME WHAT YOU DID!
We hope you liked these printable labels! If you want, feel free to comment below telling me how you used this printable cursive alphabet worksheet
Could you do me a favor? Could you share these with your friend?