Bunco Score Sheets find their purpose in facilitating the game of Bunco. Participants log their team's triumphs, losses, and individual Buncos on their personal scorecards throughout various rounds. As the game concludes, accolades are granted for the highest wins, greatest losses, and most Buncos achieved.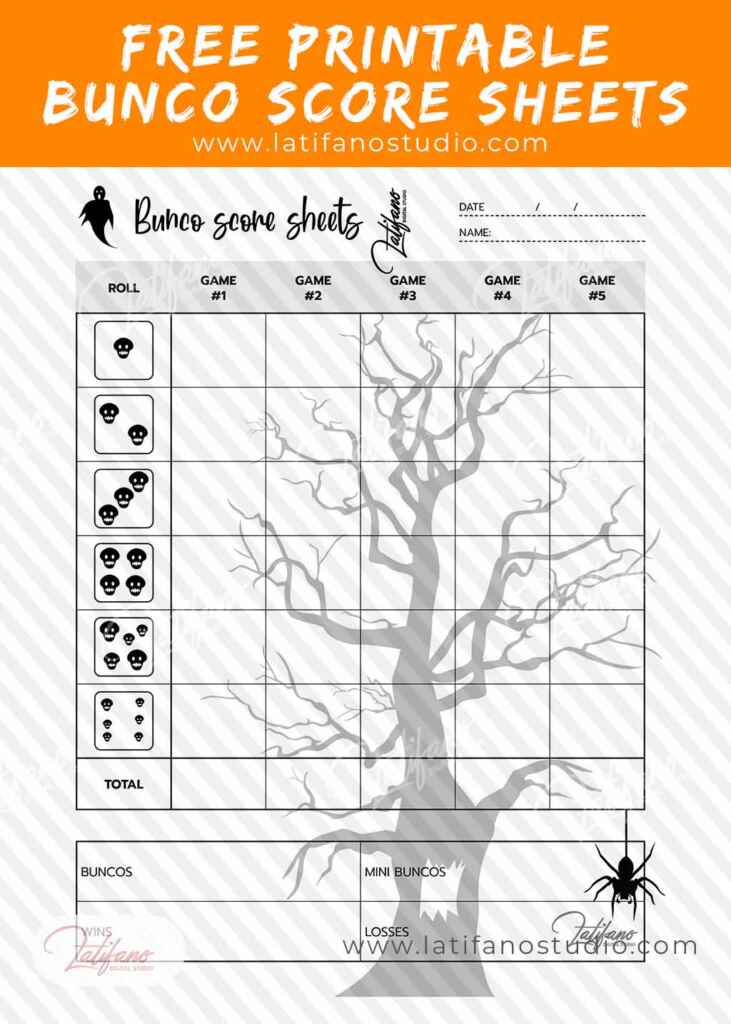 What on this Printable bunco score sheets :
This Halloween bunco score sheets file contains :
1 JPG High Quality File ready to print / bunco score table ( You can Print it as much as you want )
Size : 8.5″ X 11″.
Note: To download this bunco score sheets, simply click on the download button which located at the bottom of the page within the green box. It will take you to the original website or to the download file.
You may need some tools for this Printable halloween bunco score:
Bunco, a game of chance played with nine dice, is widely enjoyed and referred to by various names like Bonko or Bunko. It offers a thrilling experience where luck plays a significant role. Whether you're at a lively party, spending quality time with family, or finding yourself stranded on an island with eleven friends, playing bunco can bring excitement and entertainment to your gathering.
You might need a few materials to be able to print and use this free Printable halloween bunco score sheets.
White Card Stock
Printer
Pen
Dices
Scissors or Paper Cutter
More Free Printable Coloring Pages & cards:
If you're looking for more printable coloring pages for the holiday season or anniversary cards for couples, take a look at our huge collection of free resources!
Download Halloween bunco score sheets
Create and Print your Free printable halloween bunco score sheets
Please Note. Printable and downloads designed by Latifano Studio are for PERSONAL USE ONLY. So, please do not alter the file or claim it as your own. Not intended for resale. Nor are the printed versions of this file.
Do you have any question contacting us